It's coming up that time of year again, and we've had such fun reviewing our selection of festivals from the mass that were on offer last year, that we're going to do it again this year!

We have a few on the cards already, but more will be added as line-ups get announced...


Virtual Festivals have invited us to review some events for them again this year, so you'll be able to catch up on all the latest news and line-up info for these, and in fact any other festival, and get our valued opinion of the festival when it's finished, all in one place...



Let's get this show on the road early then! and with a line-up like this it's going to be difficult to top? The amazing list of acts includes Aphex Twin, FSOL, Carl Craig, Jamie Lidell, Billie Nasty, Radioactive Man, Qbert, Afrika Bambaataa, Lee 'Scratch' Perry, Scientist, Mad Professor, 4Hero, Metro Area, Egyptian Lover, Dynamix II, I-F, Ed DMX, Ceephax Acid Crew, Pole, Ed Rush & Optical....and loads more!

March 13th-15th, Butlins Holday Park, Minehead, Somerset

This really was an electro treat, and all in the comfortable surroundings of the Minehead holiday village. For a full review of this year's first festival, click here or see a full set of images from the event here



The line-up for this year is already sporting some quality names from past and present, especially from the underground techno and electro scenes, and is already promising to be one not to be missed. 808 State, Renegade Soundwave, Kevin Saunderson, Dopplereffekt, Urban Tribe, Venetian Snares, I-F, Ceephax Acid Crew, DJ Assault, Luke Vibert, Dillinja, and DJ Kentaro are some early additions....and a 3D Rave!

April 24th-26th, Pontins Holiday Park, Camber Sands, Kent

The venue wasn't as plush, and the line-up not as diverse, but Bang Face made up for it with pure, unadulterated fun! You can read a full review here



Music and Art are fused for this 4 day celebration of all things electronica with guests like Holgar Czukay and ex BBC Radiophonic Workshop members not just performing, but offering masterclasses, giving talks, holding workshops, and organising collaborations with some of electronic music's most interesting contributors...

May 14th-17th, The Roundhouse, Camden, London


In it's third year, the Loop Festival in Brighton aims to bring the most up-to-date audio visual and digital art performances to various venues around Brighton's City Centre, creating an urban festival of music and art unlike any other...

Acts this year include Mathew Herbert Big Band, Squarepusher, Telepathe, Fever Ray, The Light Surgeons, Casiokids, Datarock and more, with a whole host of supporting peripheral gigs including LoopLate with the likes of Ninja Tune's The Qemists...

July 10th-12th, Various Venues, Brighton

You can read a review of the event here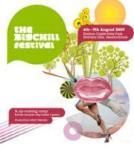 Celebrating 15 Years this year, The Big Chill are sure to want to do it in style, and early additions to the line-up back that up. Eric Truffaz, Mulatu & The Heliocentrics, Rodriguez, To Rococo Rot, The Invisible, Quantic, Fink, Bonobo, Hexstatic, Mr Scruff, The Nextmen, Krafty Kuts & A-Skillz, Greg Wilson, Keb Darge, Tom Middleton, Metro Area, Octave One, The Unabombers, DJ Format, Max Romeo, Pharoah Sanders, Kode9, Dub Syndicate, Suns of Arqa, Mr Benn & Moody Boyz...

...just some of the artists that show The Big Chill dig deeper than most when searching for acts to book

...and quite a selection from right across the board again. Good work!


The Image Creation Corporation will be offering some goodies around The Big Chill this year. Look out for our logo at various places around the site and find instructions on how to claim your gift...there are clues both here and on-site as to what and where they are... but you might have to do a bit of exploring to find them!

August 6th-9th, Eastnor Castle Deer Park, Ledbury, Herefordshire

Wow! What a weekend...what a festival. As soon as we've stopped revelling in the magnificence of this year's Big Chill, you'll be able to read a review of the event here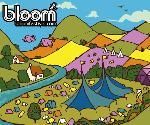 Moving venue to the beautiful Wye Valley, Bloom aims to keep everyone happy by offering a mixed line-up of music. Artists we'll be interested in include Finlaye Quaye, Altern8, Dub Pistols, Scratch Perverts, Tom Middleton, Utah Saints, Drum Club, Crazy P, DJ Vadim, Featurecast and the Loose Cannons...

August 14th-16th, Chepstow Racecourse, Gwent

Unfortunately, this festival has been cancelled, and ticket holders were invited to trade their tickets in for the Big Chill instead. We'll look forward to people committing earlier next year and ensuring Bloom comes back with a vengeance...


In recognition of Bob Marley's famous 1978 concert, this festival brings together some of the UK's finest dub and reggae influenced acts in a Wildlife Park in the South East of England. Acts include David Rodigan, Adrian Sherwood, Smith & Mighty, Manasseh, Alpha & Omega, Unity HiFi, Skitz, Dub Pistols, Prime Cuts, Lol Hammond and Mixmaster Morris...

August 21st-23rd, Port Lympne Wild Animal & Safari Park, Kent

You can read a review of this event here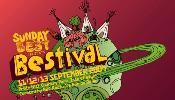 The line-up for this year's Bestival gets better and better as time goes on, but currently Kraftwerk, Massive Attack, Soulwax, 2ManyDJs, Squarepusher, Future Sound of London, Fabio & Grooverider, Tom Middleton, Krafty Kuts, A-Skillz, Beardyman, Altern 8, DJ Yoda, Derrick Carter, Gilles Peterson, Pole, Qemists and more...

September 11th-13th, Robin Hill Country Park, Isle of Wight

You can read a review of this festival after the event here

...more festivals will appear here as we get confirmation of line-ups...


If you want to read our reviews from previous years, click the icon below...

or visit www.undergroundlegends.co.uk

© 2006-13 Image Creation Corporation. All rights reserved.